WELCOME BACK!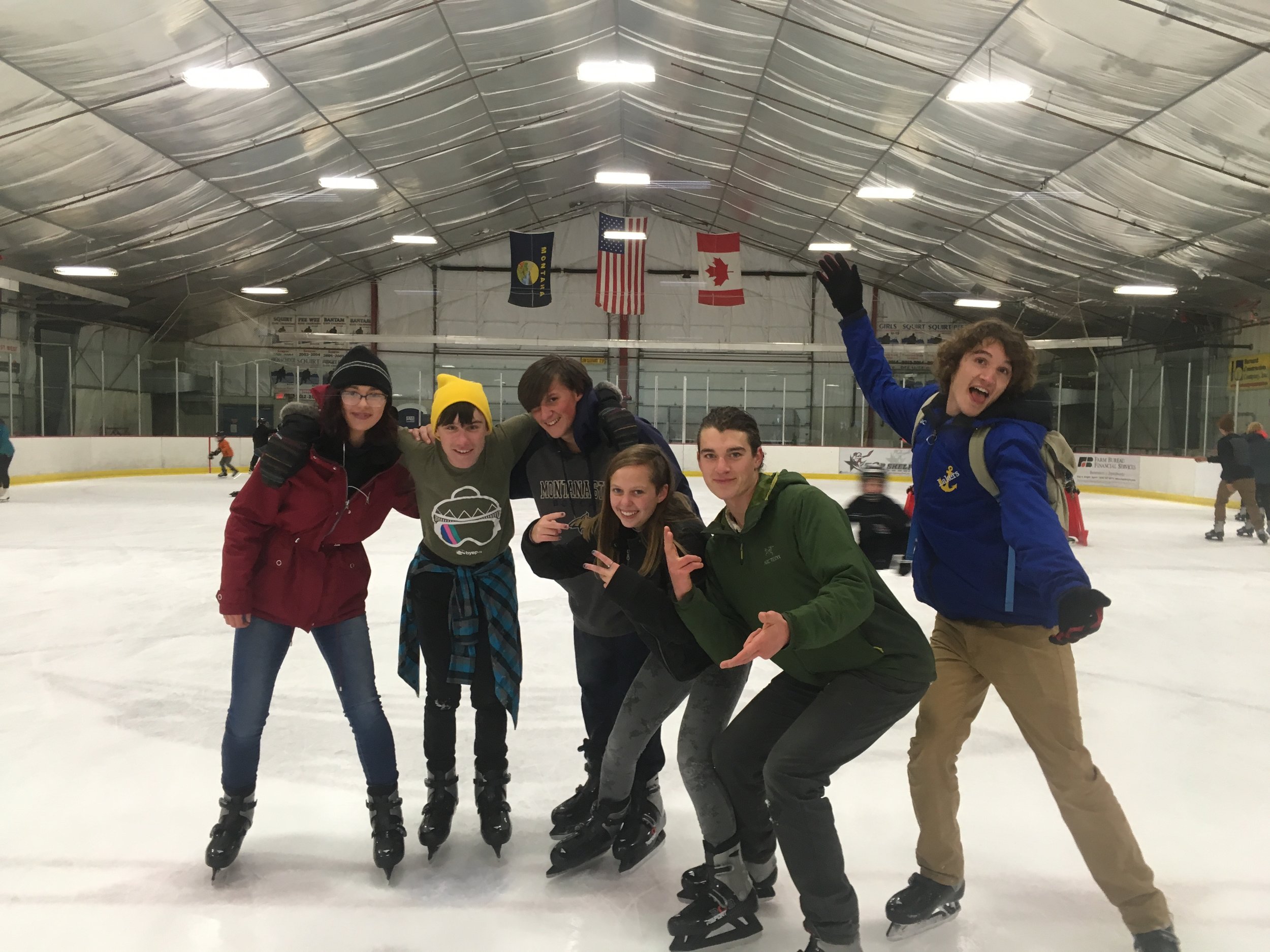 The faces we make when BYEP is back in session…welcome back parents and guardians! This session we have 130 participants and 46 volunteer mentors enrolled. For the next 12 weeks you can find us at Big Sky Resort shredding our hearts out, with some Nordic Skiing at Crosscut Ranch and some curling sprinkled in. For weekly times, and details, check out our program calendar https://www.byep.org/programcalendar.
We tested the conditions last weekend at mentor training. We have a great group of individuals who are prepared and excited to support your participants on the slopes. In addition to teaching teens how to ski and snowboard, our mentors help BYEP uphold the four agreements. Can anyone guess what they are?
Trenton and Nick know!
Be Present

Be Respectful

Be Committed to Growth

Be Mindful
Pictured: a few hardworking students attending BYEP tutoring. This season we will continue our partnership with MSU offering tutoring to BYEP participants on Mondays and Wednesdays from 4:00-7:00 pm. Heading the program is Bennett Kern, Tutoring Intern Extraordinaire! Bennett will send out a mass text the evening before tutoring. If your participant wants to come, all they have to do is reply back YES. For further questions, don't hesitate to reach out to Bennett at bennett@byep.org.
Thanks for supporting your teens choice to be in BYEP!